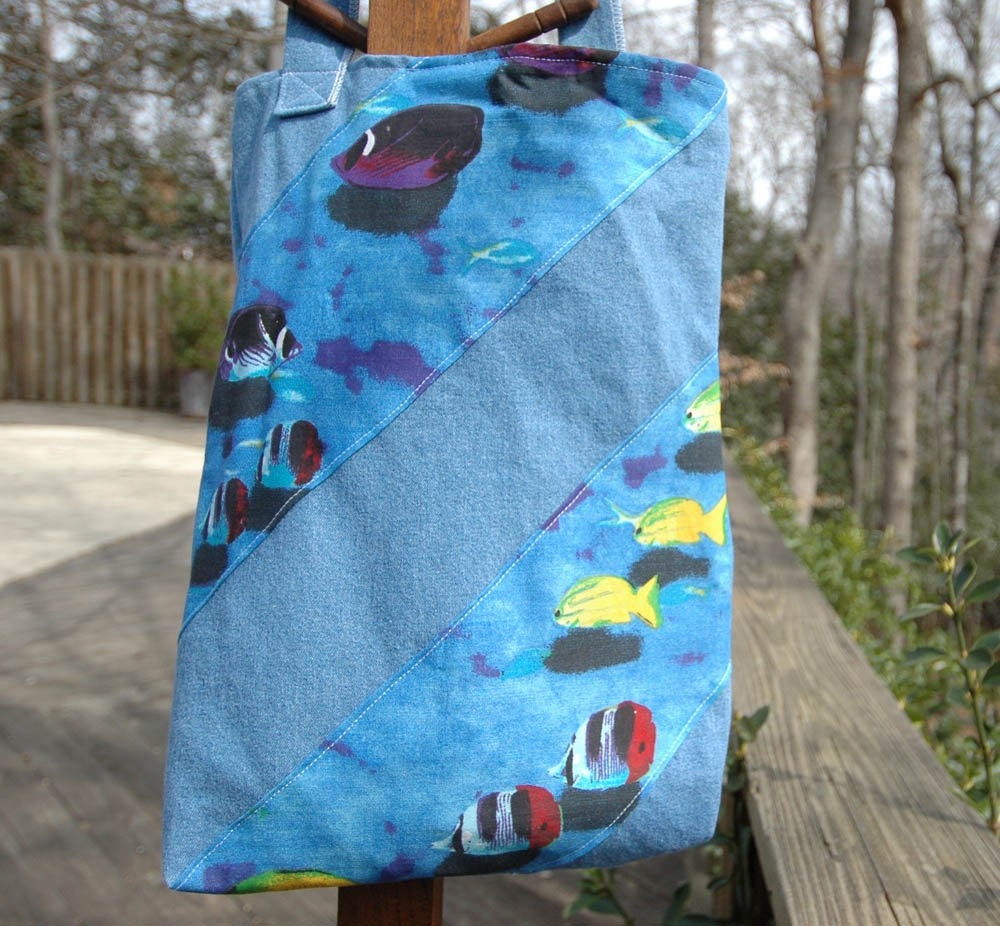 Hey Pisces, this bag's for you!
This tote/grocery/shopping bag was inspired by the mid-March birthday of my sister and features brightly-colored tropical fish swimming in a blue ocean. The effect was created by sewing fish-print cotton onto a soft blue denim. On the back, a machine-embroidered "Pisces" in gold thread proclaims the fish sign proudly.
The single strap is attached diagonally across the bag.
Bag dim...
Click Here to Visit My Etsy Shop!