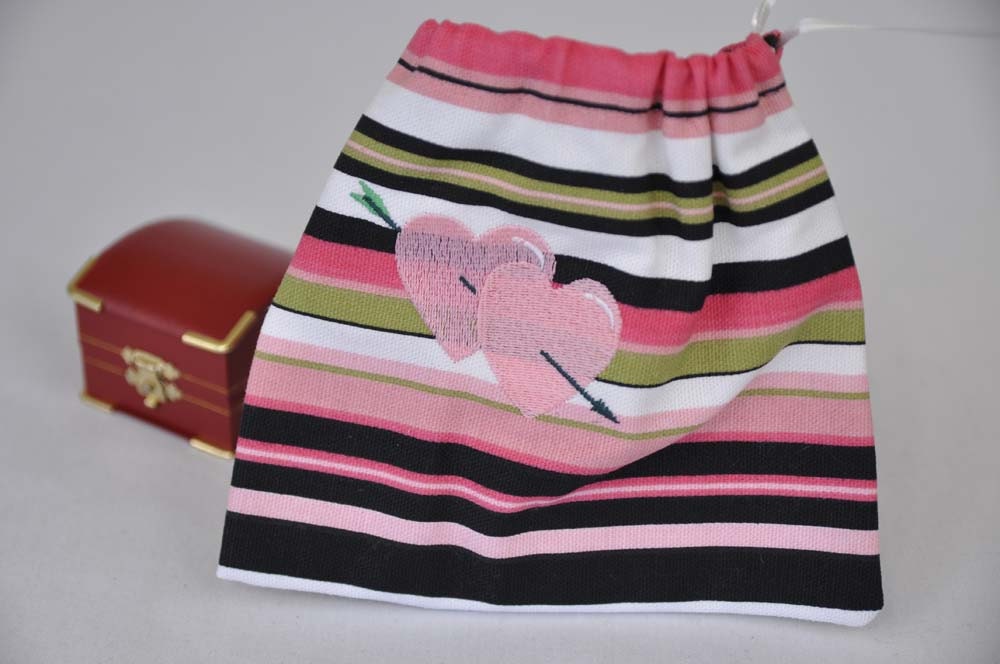 How cute is this little bag? Would make a great gift bag for someone you love and also be useful for holding all kinds of small items. Plus it's made from repurposed fabric, so it's ecological, too.
I don't flatter myself that this is the important part of the present, but it's that little something extra - and keeping in mind that it can be personalized! - that makes a gift really special.
Click Here to Visit My Etsy Shop!