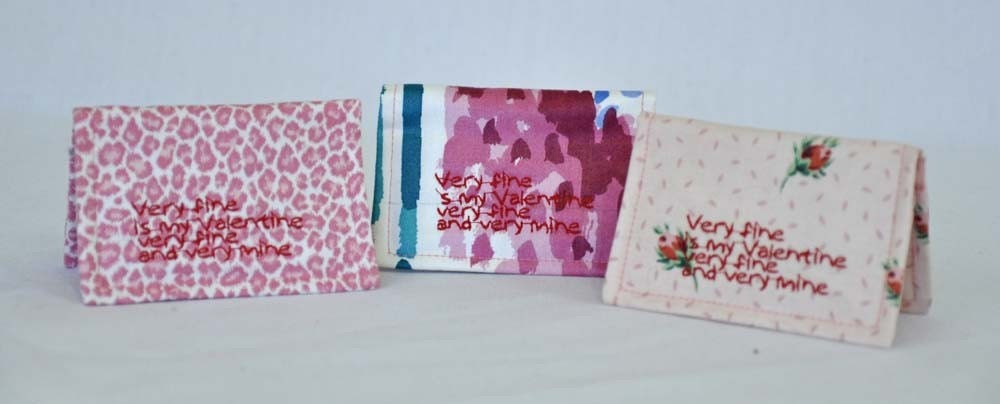 I just love these Valentine card cases, embroidered with my favorite Valentine poem, by Gertrude Stein: Very fine is my Valentine, very fine and very mine. This would make a gift card for Valentine's acceptably romantic! Embroidered with a name or initial, you've got a very special Valentine gift - original and unique.
Most of my products don't lend themselves particularly well to Valentine's Day, but I think these cards are absolutely the exception.
Click Here to Visit My Etsy Shop!